Save printer direct or customize a New Testament for your church!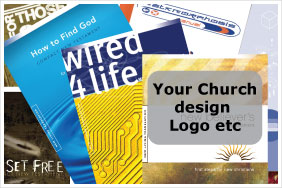 Want a custom New Testament for your church? Or just want to save on a large order? Now is your chance!

Bibles At Cost orders print runs 2-3 times a year of our best-selling New Believers New Testament, and How to Find God New Testament. If you place an order to ship printer direct we can pass on significant savings to you! And if you want to have your own design printed on the front and back, we can do that too!
Bibles At Cost has print runs planned for The New Believer's and How to Find God New Testament editions.
We sometimes print over 100,000 editions at a time and the more editions we print, the lower our print costs will be. Additionally, when you place an order to join in our print run, you not only save on unit cost but shipping too. Since we will be shipping directly from the printer to you, instead of from the printer to our warehouse, then back out to you, we often save over 50% in shipping charges.
We are happy to extend this offer to anyone interested in saving in bulk or having a custom design for their Church or Ministry.

Call today for details! 831-621-5433 option 1 (we're available between 8am and 12pm pacific time)
Now all glory to God, who is able, through his mighty power at work within us, to accomplish infinitely more than we might ask or think.
Ephesians 3:20
For more information about joining these print runs or how to customize a cover call today!!
The Staff

1-800-778-8865 or direct 831-621-5433 option 1