About Bibles At Cost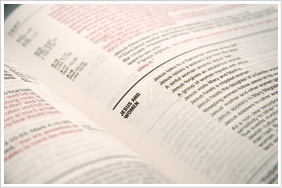 Bibles At Cost offers the Best Selling Bibles at the Lowest Prices in America. Not only do we sell Bibles by the case lot, our low prices are available in individual quantities as well.
Over 20 years ago, the founders of Bibles At Cost received their first Life Application Study Bible. Who knew a Bible could be so easy to read and understand? They had to share them with friends and family but also wanted them to be affordable.
Bibles At Cost was born out of a passion and need to make great Bibles and New Testaments affordable for everyone.
Although we started out with just the Life Application Study Bible, we now also offer many other fantastic evangelism editions such as the Life Recovery Bible, New Believers Bible and New Testaments. All at our everyday low prices. The lower the price, the more Bibles into hands - that's our goal. We can help find the right tools for your Ministry's needs.
We are proud to be a distributor to Any youth leader, All Church Denominations, Any Individual, Evangelism, Athletes in Action, Billy Graham, Campus Crusade For Christ, Child Evangelism Fellowship, Christian Business Men Committee, Crisis Pregnancy, Fellowship of Christian Athletes, Harvest Ministries, New Life Recovery Clinics, Prisons and Chaplains, Prison Fellowship, Salvation Army, Teen Challenge, Young Life, Youth for Christ, Youth With A Mission, U.S. Military
Over the years Bibles At Cost customers have given away millions of Bibles, New Testaments, and Gospels. We are truly honored and blessed to be a part of the good work all of you do each and every day.
Now all glory to God, who is able, through his mighty power at work within us, to accomplish infinitely more than we might ask or think.
Ephesians 3:20
To all of you, from all of us at Bibles At Cost- Thank you and God Bless!
The Staff (Lorraine and Robbie)

1-800-778-8865 or directly 831-621-5433
(8am-12pm Pacific time)